Specifications︰
Material: HDPE;
Color available: white and black are common, while some different colors are also available (shown below).
Weight: 75g/sqm, 100g/sqm, 120g/sqm and 135g/sqm.
Shading, 15%, 20%, 25%, 30%, etc..
Dimensions: maxium width 6 metre with no joint (20 metres to 30 metres with joints), and length from 100 metres to 500 metres.
UV: with best stabilizers and high level.
Life span: 10 years.
Product Image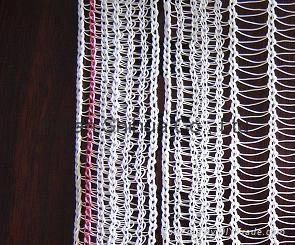 Hail Guard Netting